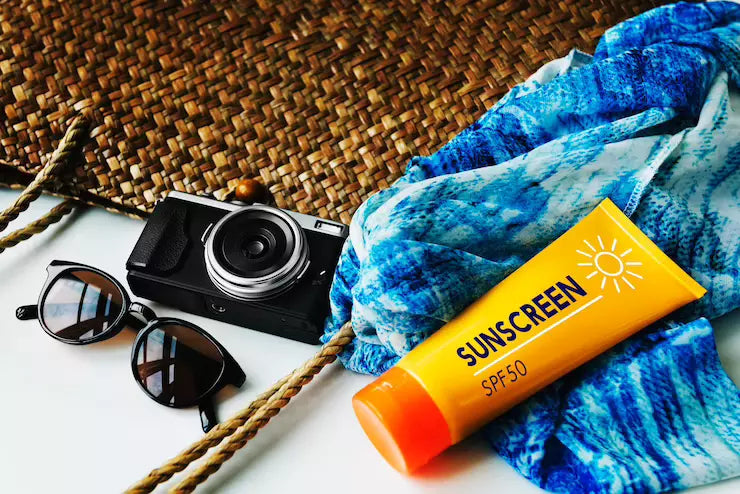 Choosing Sunscreen Gel: A Guide to Sun Protection
Being exposed to sunlight for a long time turns out to be harmful to your skin. Protecting your skin from the sun and maintaining your skin's health is essential. Sunscreen gels are the most reliable solution to tackle the harmful effect of the sun affecting your skin. When various sunscreen options are available, choosing the right one becomes challenging. Our shared guide will benefit you in choosing sunscreen gel for sun protection.
Why should we opt for sunscreen gel?
Continuous exposure to the sun's ultraviolet rays can result in premature aging and skin damage. It can also increase the risk of skin cancer. When sunscreen gel is applied to the skin, it protects your skin from UV rays. It helps to prevent sunburn and skin damage. Silicon sunscreen gel is lightweight and has a texture that blends with the skin effortlessly without leaving any white cast. Providing a matte finish, it is friendly with every skin type.
Key factors to consider while choosing a sunscreen gel
Ingredients

When selecting a sunscreen gel, its ingredients are the first important thing to check out. Examine if the sunscreen gel comprises key components such as zinc oxide, titanium dioxide, vitamin C&E, etc. These ingredients aren't harmful to your skin and provide adequate protection from harmful sun rays.

Sun Protection Factor (SPF)

SPF is one of the most important aspects to look for when choosing sunscreen gel. The amount of SPF indicates the level of protection the sunscreen gel will provide against UV rays. The higher the amount of SPF will be, the greater will be the skin protection. You can opt for Sunscreen Gel SPF 50, SPF 30, or higher for more satisfactory protection from the sun.

Broad Spectrum Protection

Sunscreen gel having broad-spectrum protection prevents the UVA and UVB rays from affecting your skin. When you stay in the sun for a longer time, UVA rays can damage the skin, penetrating deeper into the skin, whereas UVB rays cause sunburn. Hence, choose a Sunscreen Gel with SPF 50 feature for better skin protection.

Water Resistant Formula

If your skin generates more sweat or when you are going to spend time in the water, you can opt for a silicone sunscreen gel with water-resistant formula. It ensures that the product stays on your skin and shows its effects on the skin.


Nourish your skin with Kshipra Health Solutions
You must have searched everywhere for a suitable sunscreen gel, but here is what you are looking for. A UV Skrin Sunscreen Gel SPF 50 by Kshipra Health Solutions is a well-formulated solution that comprises high-quality ingredients for skin protection from harmful rays. UV Skrin SPF 50 is a lightweight gel having a texture that blends wonderfully with the skin. Similarly, it is water resistant and works effectively when exposed to water-related sports and activities. These UVSkrin SPF50 sunscreen gel is friendly to every skin type and leaves no remains on the skin after application.
Know the remarkable features of Silicone Sunscreen Gel SPF 50
PA+++
Lightweight and non-greasy formula that easily absorbs into the skin
Prevents skin aging
Waterproof
Non Comedogenic
Protection from UVA and UVB rays
SPF 50 provides high sun protection
We at
Kshipra Health Solutions
always look forward to improving the lives of individuals by redefining treatment experiences. We believe in providing unique and innovative products manufactured by maintaining high-quality standards and technology. Our uniqueness in providing 'no-side effects' products reliably helps to cope with the problems effectively.
Get a sunscreen gel for yourself today in no time!