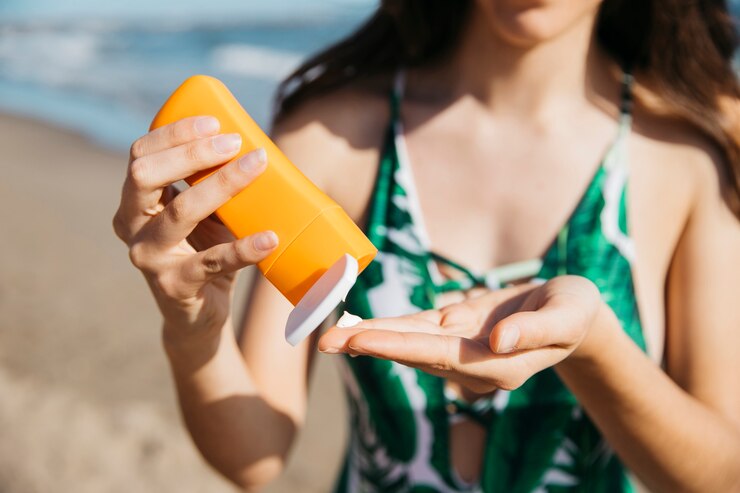 What SPF Should I Use for Face
If you are dedicated to skincare or are thinking about beginning a skincare routine, it's essential to recognize that shielding your skin from the sun's harmful effects is equally important. Its not limited to just addressing acne or treating pimples; it goes beyond that.

Sunscreen is a vital tool in this case. While choosing sunscreen, one of the key factors you must consider is its SPF rating. We have put together some useful information to help you determine which SPF rating is right for your face.

Keep reading to find interesting facts that may help protect your face from the sun.
What does SPF in Sunscreen products stand for?
Although the answer to this abbreviation is just one click away, we must learn what SPF is. SPF, short for Sun Protection Factor, measures how effectively a sunscreen product can protect your skin from the harmful effects of ultraviolet rays. These rays are the ones responsible for causing sunburns, premature aging, and increasing the risk of skin cancer.

SPF is fundamentally a numerical value representing the protection level a sunscreen offers against SPF is fundamentally a numerical value representing the protection level a sunscreen offers against UVB rays. The higher the SPF Number, the better it is at protecting your skin. For instance, SPF 20 blocks out roughly 95% of UV rays, UVSkrin SPF 30 keeps out about 97% and UVSkrin SPF50 offers an impressive 98% protection.

Many often hope to discover a sunscreen that can provide 100% protection but understand that such a product doesn't exist. Therefore, it is necessary to remain watchful and diligent to protect your skin from the sun's harmful effects effectively.
What SPF sunscreen is the best for the face?
The Ideal SPF for your face will differ due to several factors, including your skin type, the amount of sun exposure you anticipate, and your skin tone.
Skin Type: If you have fair or sensitive or pale skin, you are susceptible to sunburn and should consider using a higher SPF, such as UV Skrin SS SPF 30 Gel or above. Oily skin types may prefer lightweight, non-comedogenic formulas to prevent breakouts.
Sun Exposure: If you plan to spend extended periods in the sun, especially during peak hours, it's wise to opt for a higher SPF like
UVSkrin SPF 50
to ensure maximum protection.
Skin Tone: While skin tones play a role, it's not the sole factor determining the SPF you should use. People with darker skin tones still use sun protection for the same benefits expected by people with fair skin tone . An SPF 20 to 30 is typically sufficient for daily use, but higher SPF levels may be necessary for intense sun exposure. Please note that regardless of skin tone, UV rays can cause harm, so applying sunscreen should be a regular part of your skincare routine.
Finding a sure-fire product for yourself is a tricky business. But when it comes to
Kshipra Health Solutions
, it significantly simplifies the process. Now that you have the information about which SPF rating can be best for your face, don't hesitate to visit our collection comprised of UV Skrin SPF 30 Sunscreen for moderate sun exposure and UV Skrin Sunscreen SPF 50 for a comparatively prolonged one. Put your newly attained knowledge to work and contact us to make a finalized decision.